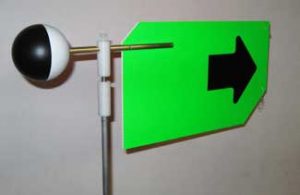 The Graham Flat Top Ball Flag design to give shooters some advantages. The design of rectangular vane shape has several advantages over other shapes. This allows more of these flags to be stacked or overlapped in the scope, and still be able to see the ball because it is now at the top of the flag.
Another advantage is the rectangular shape of the Flat Top vane is visually less confusing when trying to read the angles than a vane shape that already has angles cut into it. The balls are 50/50 black and white. This allows for easily seeing if you are shooting in a head or tail wind, and are big enough to read at distance. Black = outgoing wind. White = incoming wind.
Available in the following sizes:
XXL Flat Top Ball Flag: The XXL Flat Top Ball flag is our largest flag which works very well at distances beyond 300 yards.
$60
XL Flat Top Ball Flag: This flag is our most common flag size with amazing visibility out to 300 yards.
$55
LG Flat Top Ball: The LG flag is a popular size for the shooting at yardages 200 yards or less. Work fantastic for 100 yard rimfire venues.
$50
Mini Flat Top Ball: The Mini Flat Top Ball flag was designed for the 50 yard Rimfire Benchrest shooter in mind. These flags are all around smaller with the same qualities as the larger flags.
$45
Additional Visual Options:
Finger adjustable balance point. (best only ordered if you plan to often use different types of tails) No Charge.