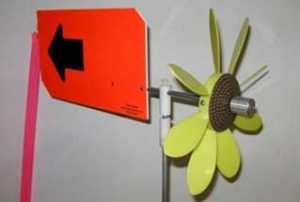 The Graham Flat Top Daisy flags have the same advantages as the Flat Top Ball design with the use of a Daisy. This flag uses a highly visible 12" yellow daisy that has recently become available. The daisy uses moly bushings for easy turning, and has a mounting system that is easy to use and hard to lose.
Available in the following sizes:
XL Flag: The XL flag is our most common flag size with amazing visibility out to 300 yards and further.
$55
LG Flag: The LG flag is a popular size for the shooting at yardages 200 yards or less. Work fantastic for 100 yard rimfire venues.
$50
Additional Visual Options:
Finger adjustable balance point. (best only ordered if you plan to often use different types of tails) No Charge.