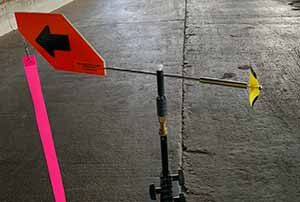 Graham Airgun Flags are a lightweight propeller flag designed for air-gunner in mind. They utilize the same quality designs as all Graham Wind Flags with the addition of a quick responsive propeller.
All Airgun Flags come with leveling stand adapters.
Additional Visual Options:
Finger adjustable balance point. (best only ordered if you plan to often use different types of tails) No Charge.